What are the distinguishing attributes of 1,6-Hexanediol?
1,6-Hexanediol (HDO) is straight-chained, bifunctional primary alcohol. HDO is a white waxy solid at room temperature and has a melting point of 42°C. 1,6-Hexanediol dissolves in a wide variety of organic solvents and water. HDO is an organic compound with the formula HOCH2(CH2)4CH2OH. The structure is as follows: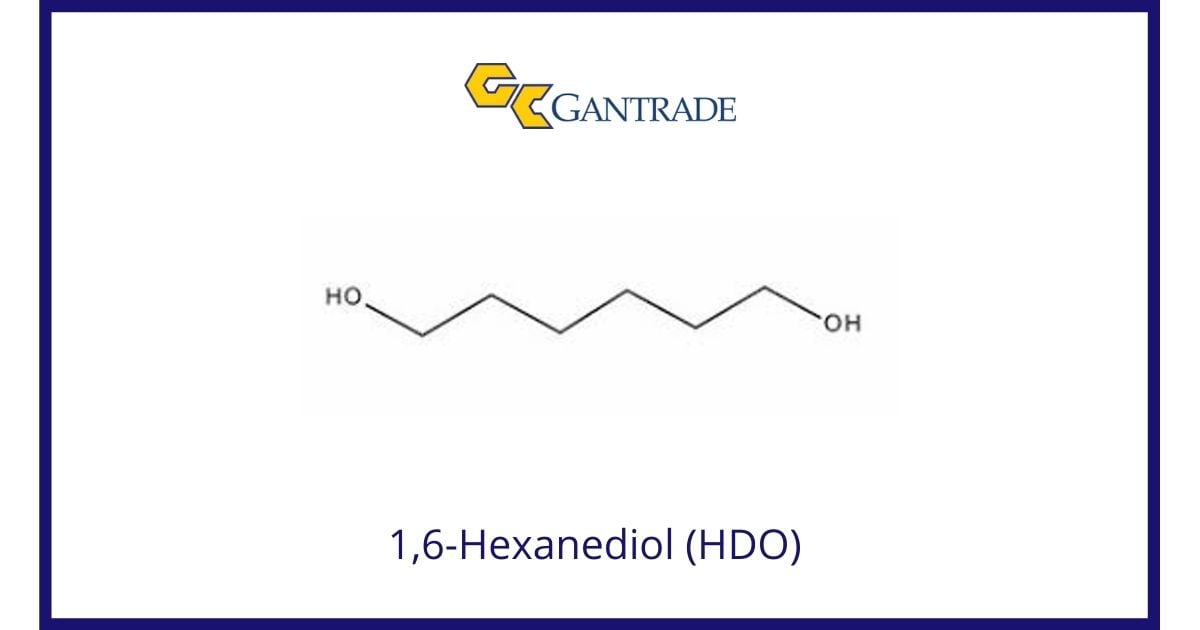 How is HDO supplied?
HDO can be supplied in 20 metric tonne heated Isotankers, 200 kilo drums, as a solid form and 25 kilo bags in flakes.
Where is HDO used?
HDO is commonly used in polycarbonate diols, reactive diluents, saturated and unsaturated polyester resins, hot melt adhesives, and in the production of polyester polyols. It is used as a chain extender in polyurethane production, creating products with mechanical strength and a high resistance to hydrolysis. HDO is a monomer for Acrylic & Methacrylic Oligomers. HDO is a chemical intermediate for polymeric plasticizers, surfactants, and other specialty chemicals.
How is HDO formed?
HDO is most often created through the hydrogenation of adipic acid or its esters.
What special attention is required in handling HDO?
With low toxicity and low flammability, HDO is considered relatively safe. However, it has the potential to irritate the eyes, respiratory tract, and mucous membranes when not properly handled.
To obtain a Safety Data Sheet (SDS) and other handling information, please contact us using the contact form on the right or call 201-573-1955.